Rawlinson & Hunter has been at the forefront of the provision of tax and accounting advice to the art world since their formation over 85 years ago. They act for leading artists, galleries and dealers on their underlying businesses and specific transactions. They provide intelligent, well thought out and practical advice on the financial aspects of art transactions. Their unrivalled experience in advising on complex issues, often involving a number of jurisdictions with their associated tax implications, has given them a unique understanding of the requirements of those at the business end of the art world as well as collectors.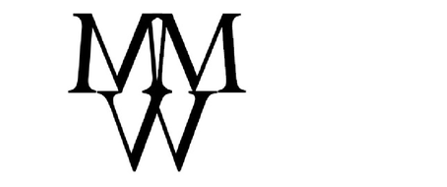 Morrinson Wealth Management LLP (senior practice of St. James's Place) - St. James's Place is the UK's leading FTSE 100 wealth management company with £100.6 billion of client funds under management who provide a holistic range of wealth management solutions from tax efficient investments to pensions and inheritance tax planning.  Since 1992, St, James's Place has helped over 600,000 clients, professionals and business owners alike to plan towards financial security with the use of our investment products and expert fund managers.
Besso Limited, International Division is the sole appointed insurance broker to LAPADA. The Besso/LAPADA Insurance Scheme can provide LAPADA members with an unrivalled professional advice, discounted premiums and comprehensive cover tailored to individual requirements. They provide access to global insurance and reinsurance markets, and have a team of experts who handle a huge variety of risks through their specialist divisions. Versatility and reliability are hallmarks of the Besso brand.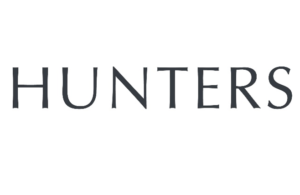 Founded in 1715 and based in Lincoln's Inn, Hunters operate at the heart of legal London. They offer a wide range of services to individuals, businesses, trusts, landed estates and charities who expect a high level of personal service and expertise. Hunters share their clients' passion for art and are recognised as leaders in the field of art and cultural heritage law, bringing their experience and expertise to bear when clients undertake transactions or are involved in disputes in both the UK and international art markets. With team members involved in the Treasure Valuation Committee and Art Resolve, they offer a specialist and diverse legal service that is acknowledged in the top legal directories. Hunters are proud to have an extensive international network of trusted professional advisers and art experts to help serve their clients' needs.
ArcartaPay makes compliance easy and helps you identify unknown clients. They protect you from fraudulent transactions and cards. Review, accept or decline any payment for complete control and peace of mind.
Take payment in 135+ currencies online, in person or at any European or international fair and automatically route foreign currencies to your nominated international accounts to avoid losing out on exchange rates. Share secure payment links with your clients at your gallery, on the phone, over email, WhatsApp, or Instagram to receive immediate payment. Use instant fraud risk scores built into ArcartaPay to help protect your business against losses.

Barnebys is the number one search service for arts, antiques and rarities. By listing auction houses and art dealers from around the world, they're making unique and beautiful items accessible to everybody. With an account you can monitor auctions and set up notifications for your customised searches. All for free. And don't forget to sign up for their newsletter for the latest buzz from the art world. Interested in having your own items valued? They'll connect you with the country's foremost antiques experts. Or compare your items with finished auctions in their price bank. Browse around, they're sure you'll find something you like!
Antiques Trade Gazette is dedicated to serving the art and antiques community through unrivalled news coverage and analysis. Published every week since 1971, Antiques Trade Gazette has a heritage of authority, integrity and accuracy at the heart of its reporting that make it the essential read for anyone with an interest in the fascinating world of art and antiques. Their knowledge and understanding ensure that you enjoy entertaining and insightful articles that will help you make better buying and business decisions. The weekly newspaper is complemented by a constantly updated website, an email service, plus apps for iPad, iPhone, Android and Windows devices.
Founded in 1993, Homes & Antiques is the UK's only home interest title that focuses on living with antiques. A trusted brand for all those with a passion for mixing old and new in their homes, the magazine provides in-depth and intelligent insights into antiques, the fascinating stories behind them and fresh, on-trend inspiration for presenting them. The magazine also provides practical guides and expert advice, aiming to be a sourcebook that its audience turns to again and again.