The LAPADA Conference
Tuesday October 12, 2021 at 10-11 Carlton House Terrace, London, SW1Y 5AH
A unique proposition in the UK's art and antiques trade, the annual LAPADA Conference is the most prominent industry forum of its kind. Over the last decade, the conference has welcomed a broad selection of world-class speakers to engage, inform and inspire the trade.
The working title for the conference is 'Reset & Refresh", as the event will focus on helping the trade to re-energize their businesses and find new opportunities following a difficult 18-months. While the day will be full of practical information and engaging content, we are also looking forward to a celebratory day as we reunite with members, colleagues and friends.
Tickets include morning refreshments, a seated buffet lunch and a networking drinks reception, hosted by Convelio, in the afternoon.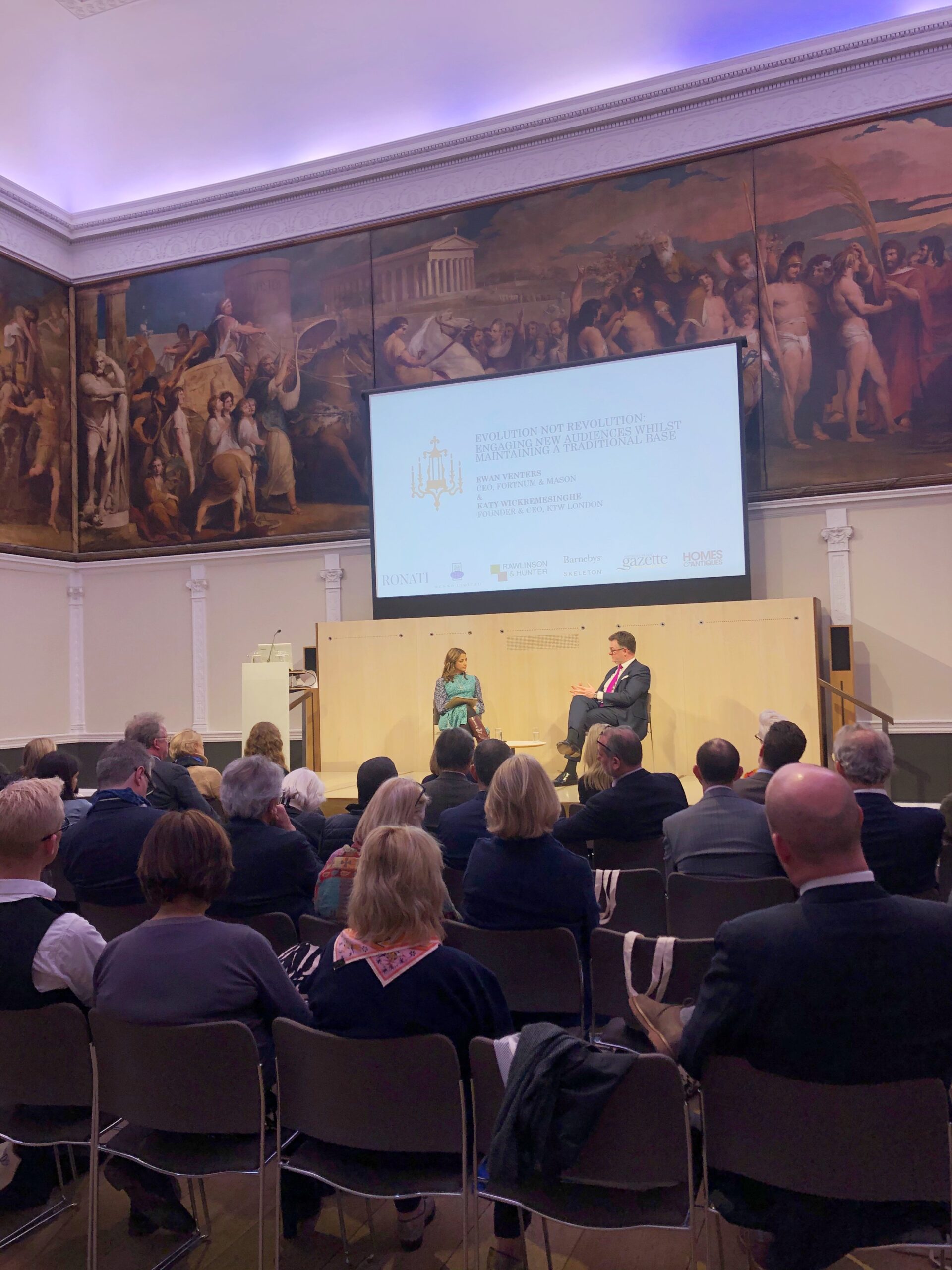 Programme:
Understanding and Accessing the UHNW Audience Online
Fabio Ciquera, Head of Programmes, London College of Contemporary Arts
This session explores the digital shopping behaviour of Millennials and UHNW's as well as how art and antiques dealers can better access these audiences. Ciquera will break down current trends in the luxury space while also considering what art and antiques businesses can learn from luxury digital marketing.
Enhancing the Visitor Experience in Your Shop or Gallery
Kim Field, 4D Design Agency; Harry Triggs, co-founder, TM Lighting; Krishma Singh Dear, Head of Design, The Londoner Hotel
As dealers welcome back visitors after the pandemic, this panel will focus on amplifying the visitor experience in art & antiques galleries. The panelists will give practical advice on how dealers can create a stylish, welcoming interior that helps to maximize sales.
Cutting Through the Red Tape of Brexit & AML
Ivan Macquisten, Director, iMacQ; Rakhi Talwar, Director, R Talwar Compliance; Gregor Kleinknecht, Partner, Hunters Law LLP
With so much new legislation affecting the trade between Brexit and the 5th Anti Money-Laundering Directive, the conference will host a panel answering members' most frequently asked questions, ranging from import & export rules to duty liability & proper due diligence for AML.
The Evolution of Selling Art & Antiques Online
Edouard Gouin, co-founder, Convelio; Carmine Bruno, founder, The Bruno Effect; Mark Hill, antiques dealer & Managing Director, Ronati UK; Anders Petterson, co-founder & Managing Director, ArtTactic
The pandemic has greatly accelerated the selling of art & antiques online. This panel discussion will consider key developments in online selling over the past 18 months as well as what you should be doing to sell more to a wider audience.